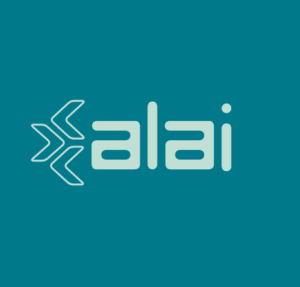 The Latin American Information Agency (ALAI) is a Latin American and Caribbean communications organization committed to peace, human rights, democratization of communication, gender equality, social justice, care for the Common Home and regional integration. It was founded in Montreal, Canada, in 1977. It currently has an office in Quito, Ecuador, and another recently created office in Buenos Aires, Argentina.
ALAI has been dedicated for 45 years to the production, edition and dissemination of systematized information, in-depth analysis and informed opinions, as well as to the promotion of the democratization of communication and digital technologies. The agency pays particular attention to the socio-political dynamics of the Latin American and Caribbean region, highlighting the perspective of people's movements, and offering a situated and contextualized reading of events.
The alai.info website receives hundreds of thousands of visits monthly, and its newsletters are regularly distributed to tens of thousands of subscribers via email and messaging channels. ALAI's content is republished daily by dozens of media outlets in the region and beyond.
To carry out this work, ALAI relies on the collaboration of prominent analysts, thinkers, journalists, research centers, agencies and alternative media, as well as social organizations and leaders, among others.
ALAI also has special consultative status with the United Nations Economic and Social Council (ECOSOC).
At present, the following contents are produced:
The website info, updated daily in four languages (Spanish, English, Portuguese and French).
The magazine América Latina en Movimiento, one of the publications with the longest trajectory in the region with more than 500 issues published, dedicated to current affairs, politics, culture and Latin American and Caribbean thinking, now in digital version.
A daily summary of outstanding articles in Spanish, English and Portuguese, as well as specialized newsletters on different topics.
Occasional books, focused on debates on communication, digital technologies and the right to communicate.
A constantly updated digital library focused on Latin American and Caribbean thinking.
Ana Esther Ceceña
President| México
Oswaldo León
Chief Information Office | Ecuador
Mónica Bruckmann
Vicepresident | Perú
Manuel Bertoldi
Member | Argentina
Carmen Navas
Member | Venezuela
Sally Burch
Executive Director | Ecuador
Emiliano López
Member | Argentina
Lautaro Rivara
General Editor
Gerardo Gamarra
Portuguese editor| Web Dvpt
Gerardo Szalkowicz
Spanish Editor
Gabriel Vera Lopes
English Editor